Designing Dreamscapes: Exhibitor Spotlight on Beanstalk Builders and Blue Ridge Yurts
As children, many of us imagine spending delightful hours in a treehouse nestled among sturdy branches or camping in tents decked out with enough creature comforts to help us sleep through the night. But for two exhibitors at the Southern Spring Home + Garden Show, they have taken those dreams and grown them into awe-inspiring, adult creations. During show weekends, grownups who desire to enjoy the great outdoors can check out Beanstalk Builders' treehouse designs and admire the elegant curvature of Blue Ridge Yurts' full-size display.

Beanstalk Builders
Founded in 2005, Beanstalk Builders strives to give people outdoor experiences full of positivity, foster an appreciation for the environment, provide thrill-seekers with injections of self-esteem, and further develop physical and mental fitness.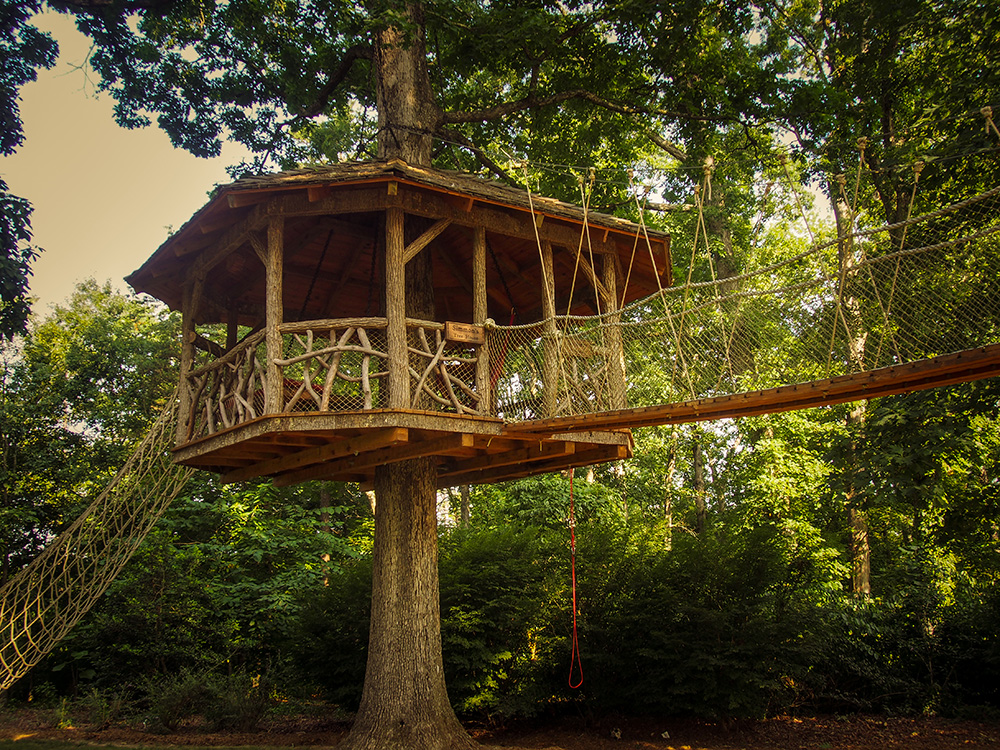 For designer Mike Fischesser, the natural world is in his blood. As a kid, he enjoyed building treehouses and serving as a Boy Scout, where he learned to construct bridges. Today his company builds treehouses people can live in, zip lines, aerial parks, playgrounds, climbing towers and adventure bridges. Some of its more famous work includes Air Hike, a 25+ element aerial park located high in the treetops of the North Carolina Zoo in Asheboro. Another prominent project is Everyone's Playground in Morganton, North Carolina. Its nine-tower design features sky hammocks, spider webs and monkey fists, while being 80 percent wheelchair accessible.
Beanstalk Builders prides itself on developing immersive designs that absorb nature while maximizing safety and space. Director of marketing Alex Garcia said the team loves trees and ensures they can still grow around treehouse structures. At the Southern Spring Home + Garden Show, guests will have an opportunity to view five-foot-tall models of Beanstalk's treehouse designs.
Blue Ridge Yurts
When Kathy Anderson decided to pair her love for sewing and designing soft luggage products with her friend Sharon Morley's passion for woodworking, Blue Ridge Yurts was born. Thirteen years ago, Sharon ordered a yurt for her Christmas tree farm and thought its structural integrity was spectacular, leading the duo to get into business together in 2005.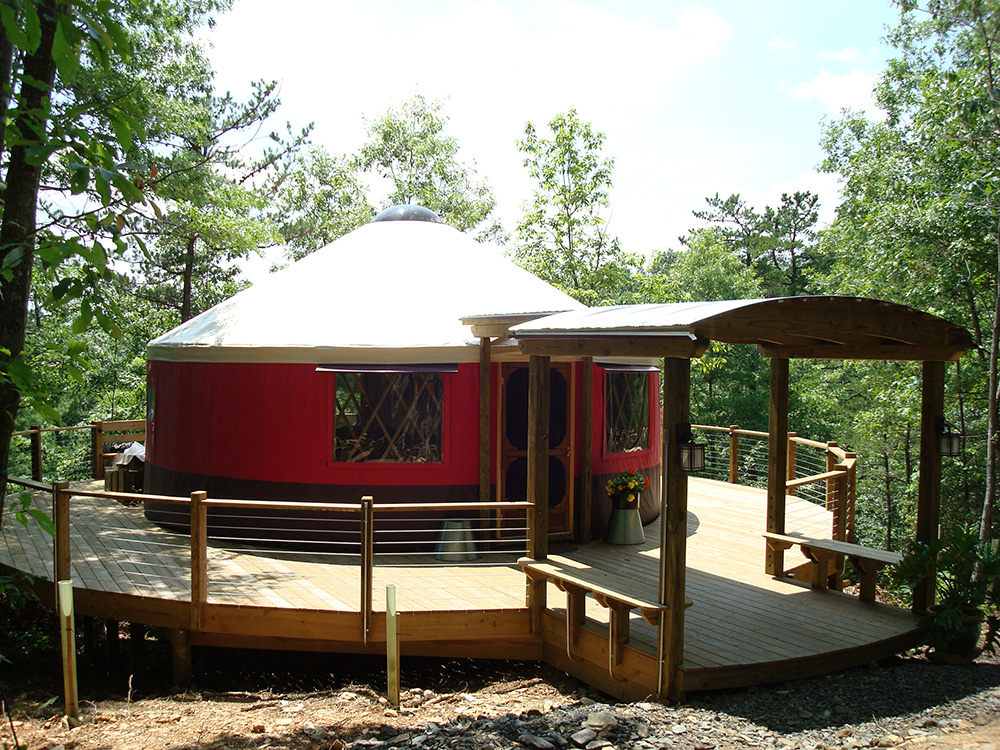 So, what exactly is a yurt? Hailing from the plains of Mongolia and Central Asia, these portable structures have a central dome roof and a circular shape. Adaptable to a wide range of purposes like yoga studios, classrooms or guest houses, yurts are becoming increasingly popular for those who want to escape high mortgage payments, Anderson said, as well as those who partake in the "glamping" or "glamorous camping" travel trend. Yurts can be as big as 1,400 square feet with basements and second floors added. Buyers are attracted to the minimal materials needed to construct them, especially those seeking ways to reduce their carbon footprints.
Blue Ridge Yurts, located in the scenic mountains of Floyd County, Virginia, produces roughly 30 yurts a year ranging from 16 to 30 feet in diameter. The yurts can include glass windows and French doors, while their weatherproof fabric exteriors come in 24 vibrant colors. Visitors to the Southern Spring Home + Garden Show will be able to stroll through a 20-foot-wide yurt with one door and three windows, the decorating of which remains a surprise.
The Southern Spring Home & Garden Show will take over the Park Expo and Conference Center February 23-25 and March 2-4, 2018. Both companies will have displays within
Belgard Gardens
at Garden #14.
Get your tickets now
!
FEBRUARY 23-25 & MARCH 2-4, 2018
THE PARK EXPO AND CONFERENCE CENTER
Feb 21, 2018, 18:24 PM