Building the Backyard of Your Dreams
The old adage says your home should be your castle, a cozy retreat you look forward to relaxing within at the end of a long day. But what about your backyard? It doesn't have to just be a patch of boring, fenced-in grass for the dog to run around in. An outdoor space should be suited to your lifestyle, whether that means designing an open-air area where you can relax with family and friends or just creating a pretty space where you can sip a cool drink and read a book in comfort.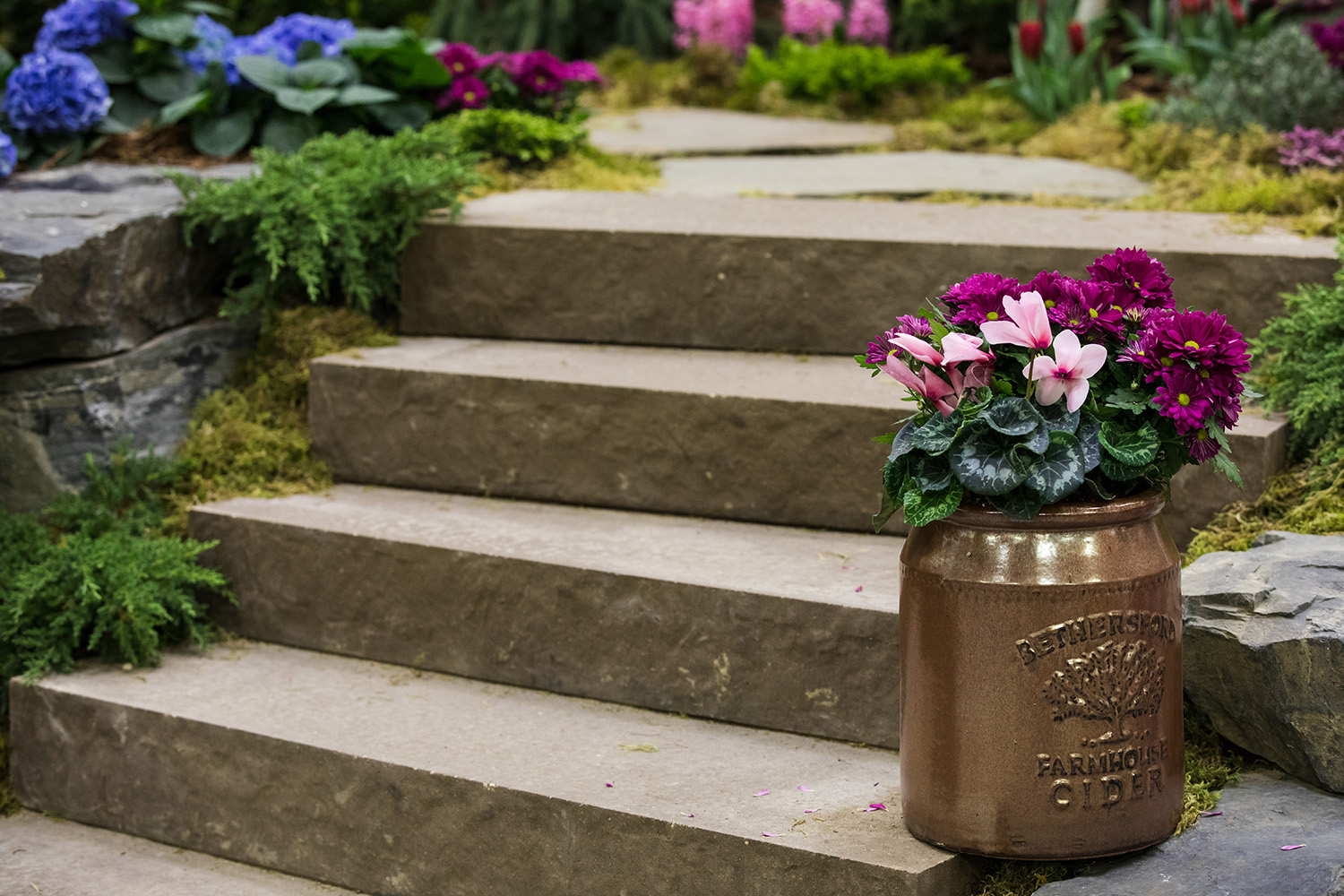 Here are four ideas to spruce up your outdoor space coupled with an exhibitor featured at the Southern Spring Home + Garden Show that performs the service:
Give Your Deck a Retractable Awning,
Express Sunrooms
If you're longing for a way to enjoy your backyard more in the Carolina summer heat, consider installing a retractable awning over your deck space. Express Sunrooms offers customizable designs so your awning will complement the look and feel of your home. Awnings are simple to operate via remote control, and sun and wind sensors can be installed to automatically position the awning based on weather conditions. Awning components are also built to withstand weather exposure and endure for many years.
Install a Hot Tub,
Fun Outdoor Living
Sometimes, all you want is the stress of your day to melt away. A hot tub allows you to take in the natural beauty of your backyard in all seasons. Hot tubs have also been shown to aid people coping with arthritic pain, as the buoyancy of the water together with light movement can increase mobility and strength. The warm water inherent in hot tubs relieves muscle tension and dilates blood vessels, improving circulation. Fun Outdoor Living provides options that will seat up to seven people with as many as 45 jets.
Invigorate Your Garden with a Trellis, Arbor or Gazebo,
Masterbuilder Fellowship
Sometimes, there's nothing more beautiful than blooming roses crawling up the side of a garden trellis. Maybe you desire a quiet place to drink your morning coffee surrounded by nature, and a gazebo would be ideal. Masterbuilder Fellowship seeks to make places of profound beauty in the world that are real, useful and affordable. Taking a project all the way from design to completion, the master builders always have a partner on-site throughout the construction process. The company specializes in constructing decks, trellises, arbors, gazebos, fountains, courtyards, gardens and walkways.
Design a Gorgeous Pool
, Superior Pools of Charlotte
Your kids have been asking for an in-ground pool for years. And though the community pool is nice enough in the summer, sometimes you long for a quiet oasis of your very own. With more than 35 years in the business, Superior Pools of Charlotte is a builder of luxurious aquatic escapes and might be just what you're looking for. The company can craft sleek, contemporary, understated swimming pools, lush tropical lagoons and everything in between. From waterfalls and exotic plant life to natural, stacked stone accent walls, black bottom pools, water slides and swim-up bars, nothing is too far-fetched for them.
The Southern Spring Home & Garden Show will take over the Park Expo and Conference Center February 23-25 and March 2-4, 2018. Both companies will have displays within
Belgard Gardens
at Garden #14.
Get your tickets now
!
FEBRUARY 23-25 & MARCH 2-4, 2018
THE PARK EXPO AND CONFERENCE CENTER
Mar 1, 2018, 18:15 PM