2020 Show Recognized As One Of The Best By Better Homes & Gardens Magazine
We're pleased to announce that the 2020 Southern Spring Home & Garden Show was rated #2 in a list of the Top 5 Flower and Garden Shows as ranked by the experts at Better Homes & Garden Magazine. The review of the upcoming show, which returns to The Park Expo and Conference Center February 28 - March 1 + March 3-5, notes that guests should expect "travel back in time...by touring display gardens celebrating this year's theme of 'Vintage South'."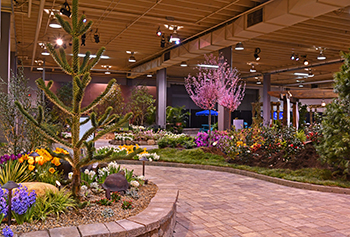 We can't wait for y'all to experience this unique feature and many more at the show. You can enjoy Better Home & Garden Magazine's full sneak peek of the show here, and get your tickets here. The Southern Spring Home & Garden Show is just the thing to cure your winter blues. See you soon!
Jan 13, 2020, 17:12 PM