Exhibitor Spotlight: Everything Hemp Store
Feb 19, 2020, 16:22 PM
The Southern Spring Home & Garden Show returns to The Park Expo and Conference Center for two exciting weekends: February 28-March 1 and March 6-8. Among the hundreds of home, garden and lifestyle vendors guests can expect to shop is Everything Hemp Store. Before you visit with this unique exhibitor, we caught up with representative Kayla Steinberg to talk about what they're bringing to this year's show (and more!). Enjoy our brief interview below.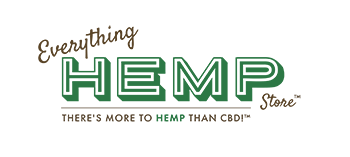 Please describe your products and services.
"Everything Hemp Store™ is an online marketplace for naturally sourced health, beauty and nutritional products. Our product suite consists of a variety of industrial hemp-derived products such as lotions, pain creams, salves, Cannabidiol (CBD) tinctures, nutritional foods, dietary and health supplements. Everything Hemp Store is truly your One Stop Hemp Shop™ focused on delivering top quality products to our consumers with full trace-ability from our farm to results."
What are your best home and garden tips for the season?
"Buy your hemp - don't grow it yourself."
What are your featured items this season?
"We carry stress and pain relief products. We have everything from a patent-pending CBD compression sleeve, pain cream, tinctures and all the way to body lotions and beauty products. We are offering 20% off of all items because we want to give everyone the chance to experiences the benefits that Hemp has to offer!"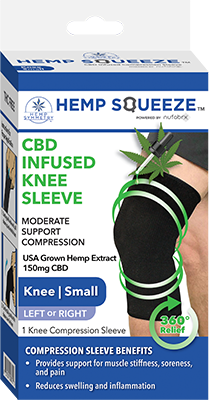 What are your home and garden pet peeves?
"Having our very legal Hemp compared to illegal marijuana that someone else grows. They are both from the cannabis family but they are not the same thing."
What is the strangest client request you've ever received?
"The funniest thing we have happen in our stores is when our customers go around the store asking if truly everything in our store that we sell is a hemp-based product...and the answer is always YES!"
What is your favorite part about participating in the Southern Spring Home & Garden Show?
"We are new to the home show this year but we are excited to be a part of such a dynamic show."
Is there anything else you think folks should know about your business?
"Our main goal as a retail store that's focus is hemp, is to educate consumers on the benefits of hemp and in the process, bring quality products straight to the hands of our customers."
The Southern Spring Home & Garden Show is your source for outdoor living inspiration, project ideas, and unique vendors - like Everything Hemp Store. We can't wait to see you at The Park Expo and Conference Center. Get your tickets today!