Exhibitor Spotlight: Fun Outdoor Living
Feb 25, 2020, 16:37 PM
With the Southern Spring Home & Garden Show coming up fast, we sat down with some of our exhibitors to see what unique goods and services they have to offer. We spoke with John DiFiore of Fun Outdoor Living to see what's on-trend in outdoor living spaces this spring. From firepits to hot tubs, John and his team are experts in the know and ready to make your outdoor space incredible.

Describe your products and services
Complete design and build Outdoor Living provider with a One-Stop-Shop advantage. Since we offer a complete line of Patio furniture, Hot tubs, Grills, Outdoor Kitchens, and complete backyard designs.
What are your best home or garden tips for this season?
Plan the project with a professional designer to avoid pitfalls to get a jump on the infrastructure like utilities and drain lines…as far as the lawn maintenance you should put out plenty of pre-emergent and proper fertilizer in the early spring.
What are your featured items this season?
Fire features like fireplaces fire pits and gas fire bowls are the bestselling accents with the biggest impact on the outdoor design.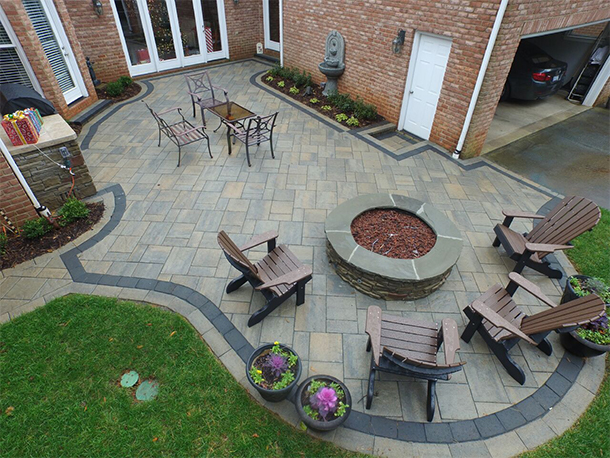 What are your home or garden pet peeves?
I really don't like to see planting beds overcrowded or plants that have been placed in the wrong spot,….. that they may need constant trimming. My favorite landscape design is one that allows the plants to grow to their natural size and beauty….so choose wisely.
What is the strangest client request you've ever received?
To add a steel shipping container at the base of a hill so they didn't have to use as much back-fill to extend their yard.
What is your favorite part about the home show?
Seeing our past customers from years ago and hearing their stories of how they have used and enjoyed our products.
Is there anything else you'd like to share?
Our experienced, expert designers offer fabulous 3D designs to our customers, where you can actually visualize your backyard dreams come to life...it is wonderful to see the excitement on our customer's faces!
You can visit John and the team at Fun Outdoor Living in Booth #235 at the Southern Spring Home & Garden Show this February 28 - March 1 & March 6 - 8. Get your tickets today and we'll see you at the Park Expo and Conference Center.