Ideas for Designing and Decorating Your Small Space
Aug 17, 2023, 16:31 PM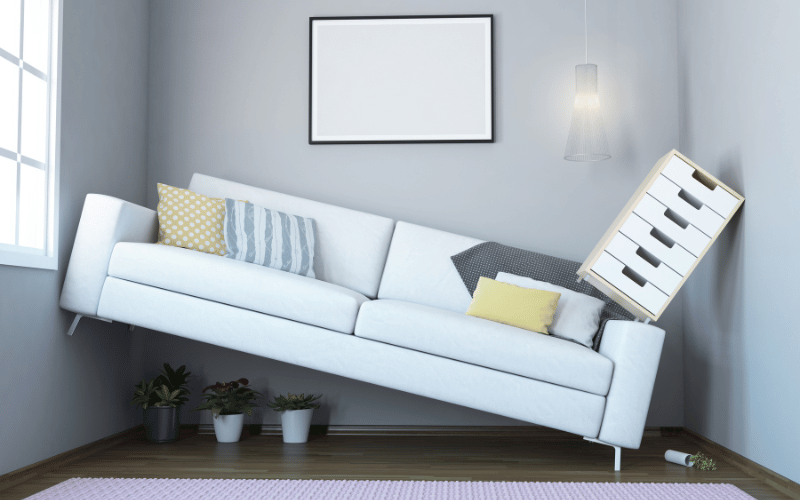 There are a variety of reasons some choose to live in a small space, and that trend continues to grow. Smaller homes cost less in the initial purchase, and small space typically requires less financial burden each month translating to a lower electrical bill, lower water bill, lower heating bill, lower taxes, and less room to buy stuff to fill your small space. It also makes home ownership possible on a single income. Having less debt and more disposable income also translates to an increased quality of life when you can afford experiences, and nice things. Outside of financial burdens, small spaces are also easier to maintain, more sustainable, and allow you to see your family more, improving your quality time and your relationships.

However, sometimes, that small space feels too small and constricting, making you feel stir crazy, and that you can't possibly have people over, causing unnecessary stress. There is a solution in the way you decorate your small space to ensure it doesn't feel tiny and claustrophobic.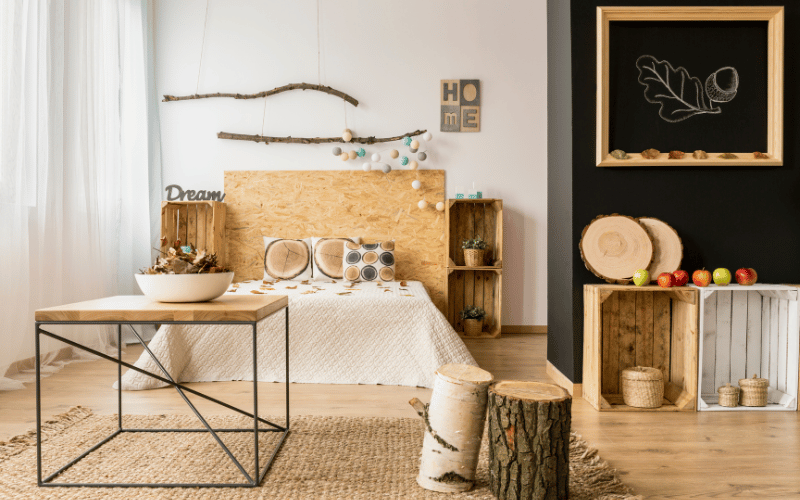 Here are some tips to make the most out of decorating your small space.

Colors/Aesthetics
Color psychology says that darker colors can make the room feel smaller and tighter, so it's best to go with lighter shades of paint, which helps to reflect natural light and give the small space a bigger "feel" that it really is. In addition, sticking with one shade rather than using multiple can help the proportions of the space to feel larger and more open.

When decorating your small space ceilings, it's best to paint your ceilings either white, shell pink, robin's egg blue, French blue or off-white. These colors are all close to a standard white but give your room more depth and personality, if sterile white is not the mood you're trying to get across in your design.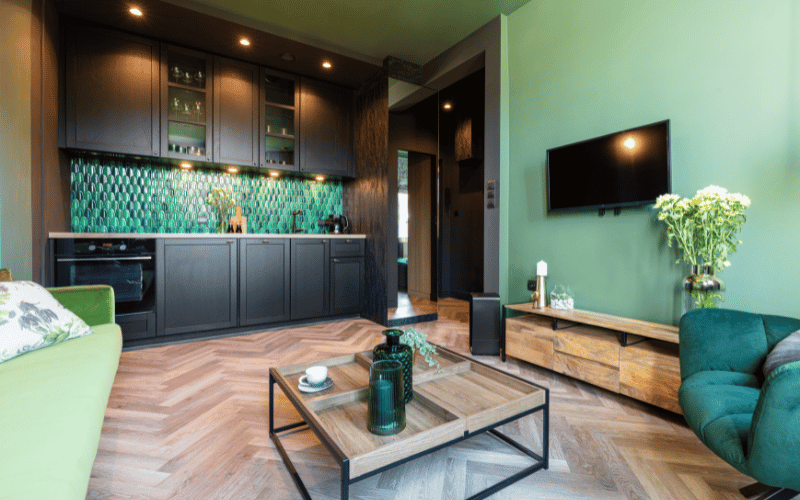 When decorating, it's important that you coordinate your walls and furniture colors. Why? When you buy things that contrast too heavily with each other, it can create the visual of breaking up your space, making it seem smaller.

Another colorful option when decorating is to purchase some comfy and colorful floor pillows. These are both stylish and allow for extra seating if you want to entertain and don't have room for extra-seating furniture in your small space.


Tips to make your small space look larger
There are a lot of design hacks you can do to make your small space look bigger. One of those ways is through use of carpet. If you continue one type of flooring through your entire home (example: wall to wall broadloom carpet), to prevents the room from being broken up and compartmentalized mentally. Alternatively, you can use rugs to add warmth without visually making the small space feel even smaller. Remember that all your furniture in the room should sit on top of your rugs – picking an area rug that's too small will have the opposite effect of shrinking the room.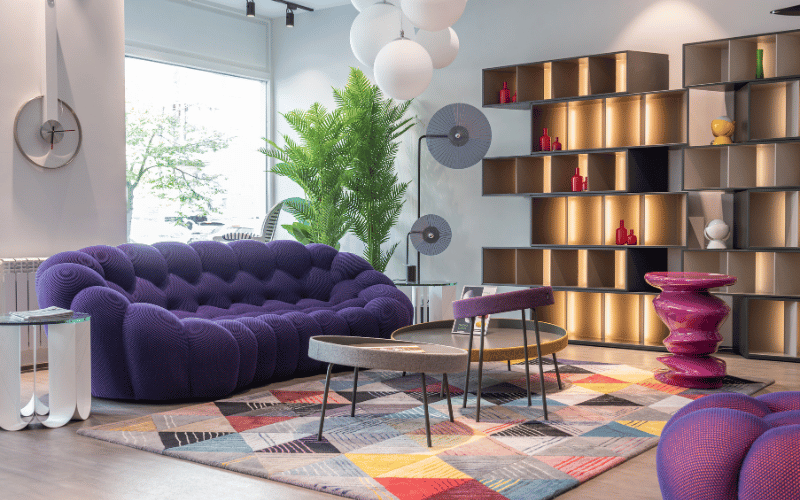 Physical room dividers make the small space look and feel smaller, so knock out walls or remove doors – if you can. Open concept rooms make the entire space look larger, make the ceilings look taller
Place mirrors around your place to help reflect the light. Transparent materials, like glass, allow you to see through them, making this look further away and therefore, bigger. Using sheer fabrics, on either curtains or other decorating pieces, allows light to pass through it, brightening up the space.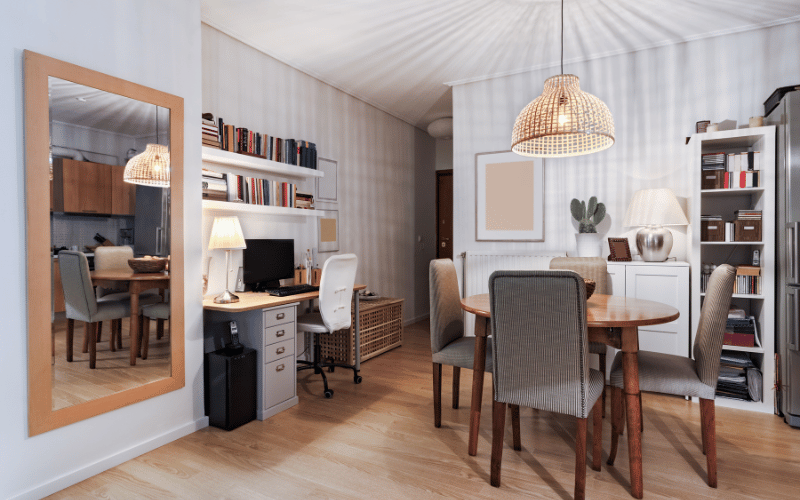 Use wall lights and ceiling lights instead of freestanding lamps. The more you can wall mount, the more physical and actual space you have, to move around your small space.
Use rolling blinds instead of big curtains, so you have more space. You can install a track on the ceiling and run fabric curtains from roof to floor to make the room and windows seem taller, if rolling blinds are not an option for you.

Get functional multi-purpose furniture for your small space – a couch off the ground to allow for storage underneath it, or an ottoman or table with additional storage space. Speaking of furniture, it might seem smart to purchase a bunch of smaller pieces to give you more living space, but the opposite is true. When decorating your small space, use fewer, larger pieces of low-profile, modular furniture. This helps to create a vision of grandness within your home.

When planning out or designing your small space, consider incorporating a focal point – one specific area in your main room or in the center of your home, to draw the eye's attention. And use minimal décor; this removes attention from the literal size of the room and places the focus on something else.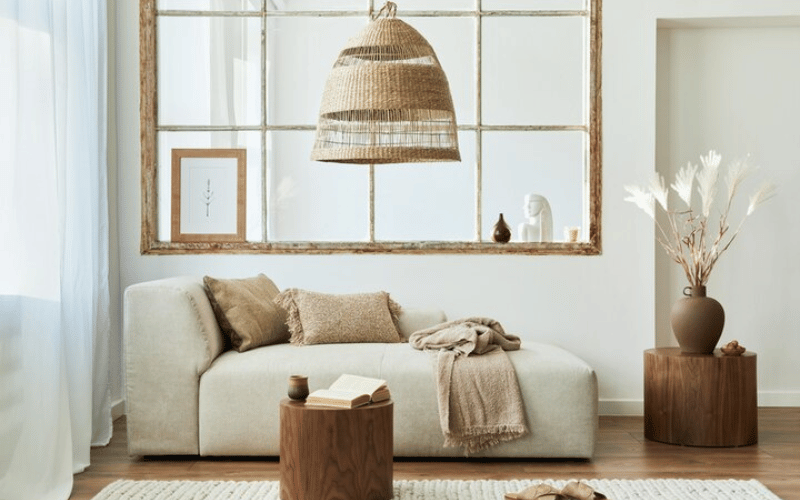 What outdated decorating rules you can break?
Some design and decorating tips are fluid as trends change, and others are considered more universal faux pas if you break them. The good news is that some decorating rules are meant to be broken. Typically, you are supposed to avoid clunky cabinets, but enclosed storage works better because open concept shelves need to be perfectly placed or it makes the space appear more cluttered. The old saying, "out of sight, out of mind" really does apply as it makes the small space feel bigger.


Finally, you don't need to get a murphy bed, a sofa bed or futon. You don't have to hide your bed anymore – rather you can incorporate it into the overall space, especially in a bachelor, with seating blankets and throw pillows.

Final Quick Five Decorating Tips
Declutter. When picking out furniture or accessories, opt for tall narrow shelves and put them out of sight, inside closets or behind doors.


Like with fashion, vertical stripes are slimming – and therefore, make the walls appear taller and the room more spacious.


Use symmetry when designing your rooms – it helps the room feel balanced and peaceful. That balance can help make the space seem more organized and cleaner, even if that's not the reality.


Choose a breakfast bar or counter over a table.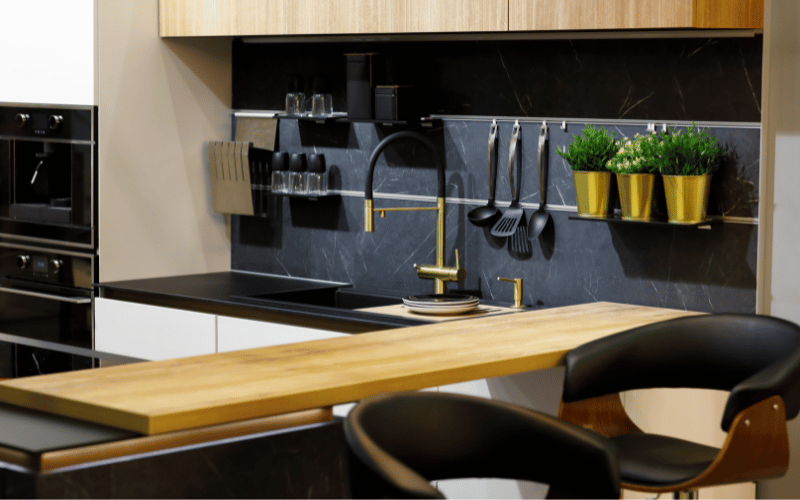 5. Invest in a shoe organizer. Nothing makes your small space seem even smaller than tripping over a pile of shoes at the front door.

What's your favorite tried and true hack for designing or decorating a small space? If you're looking to undergo a major home renovation project or just looking for a marketplace to shop products that make life easier for you, check out one of our home and garden shows near you.